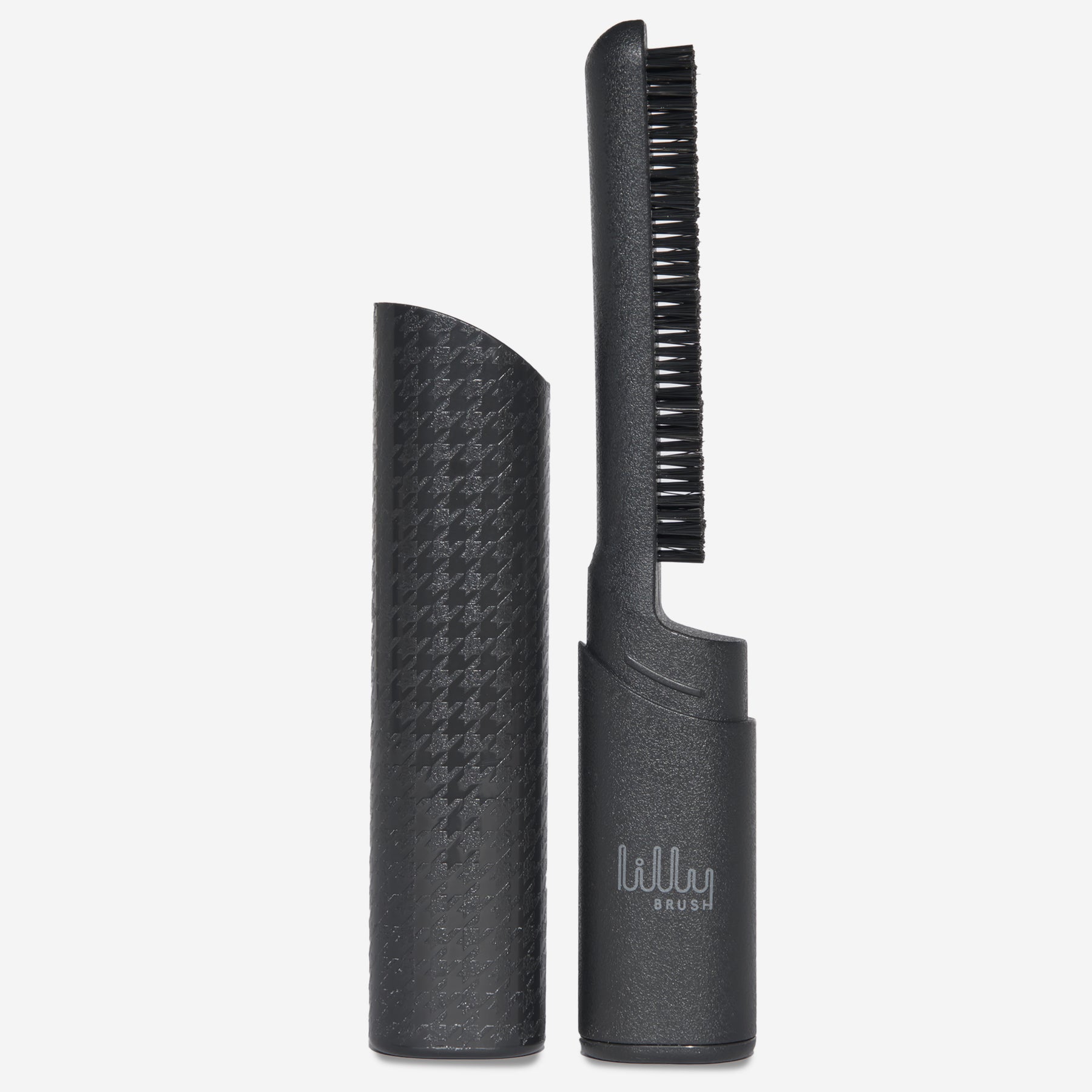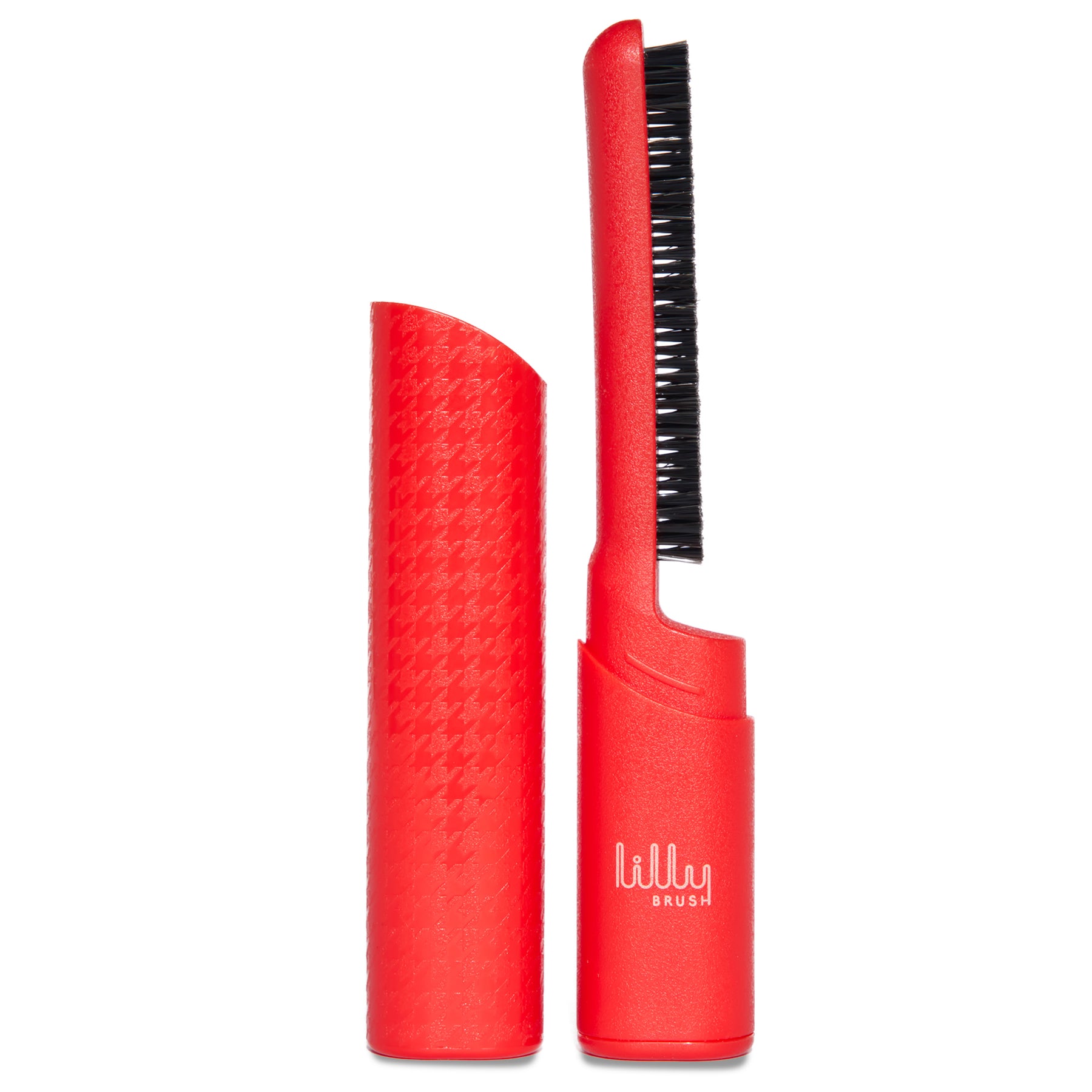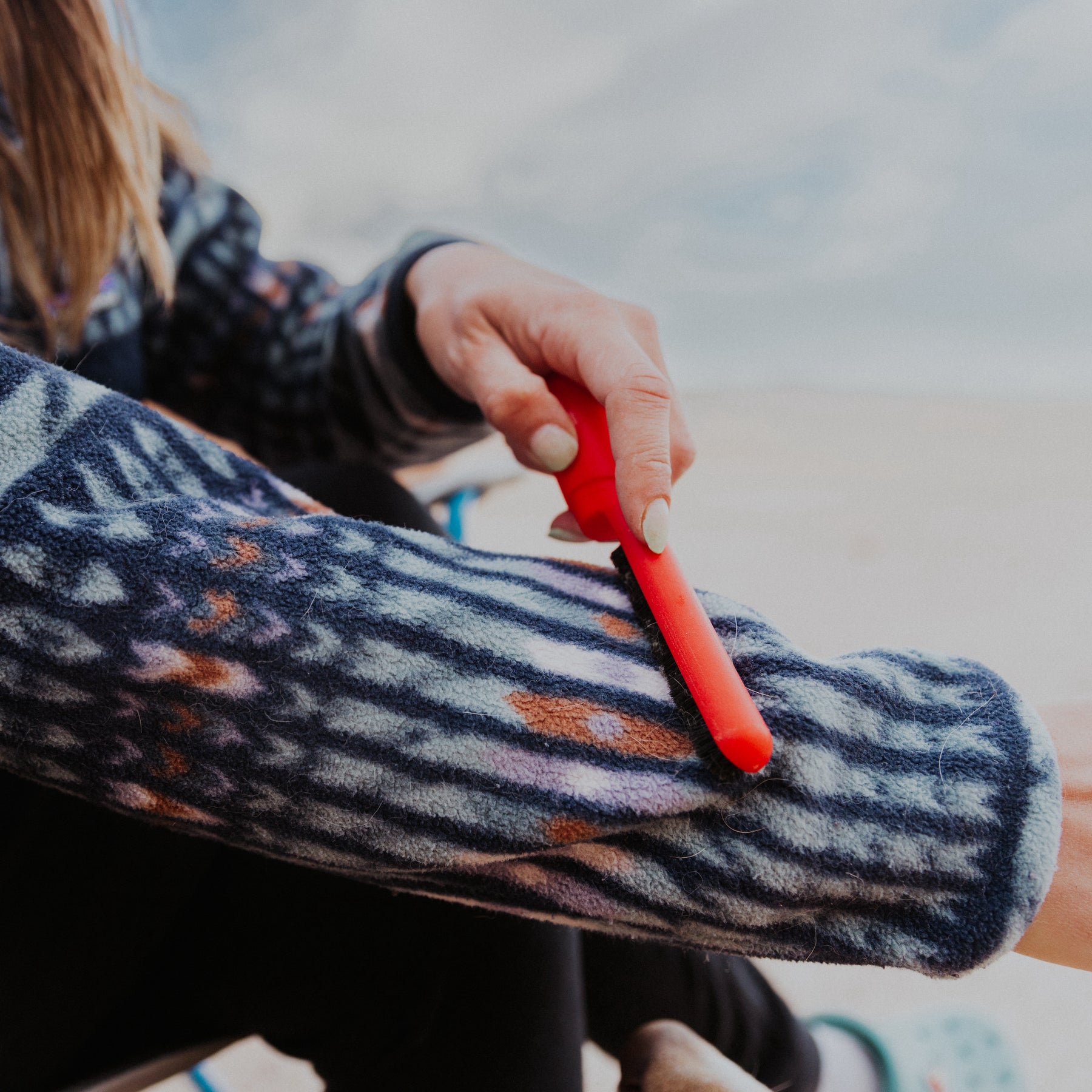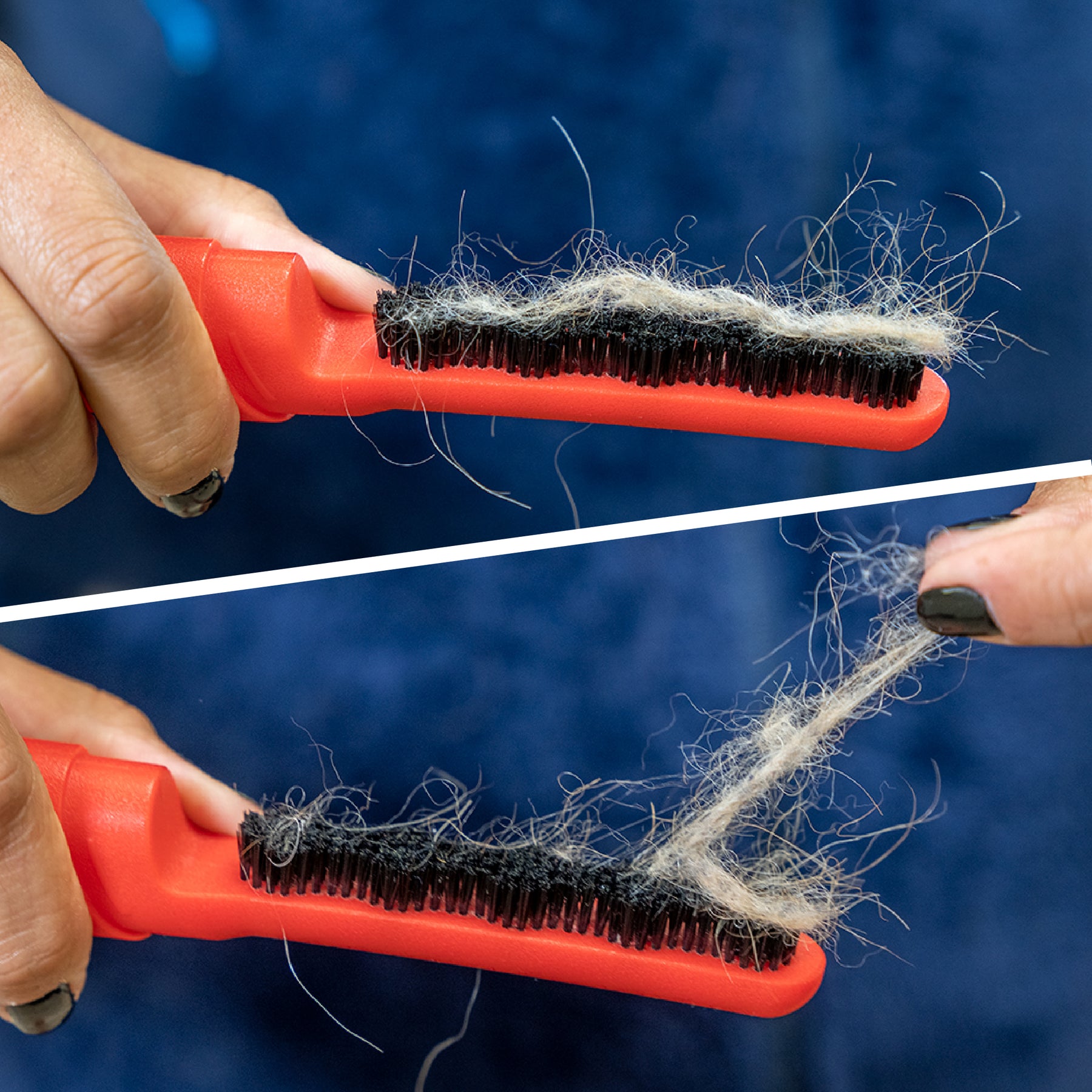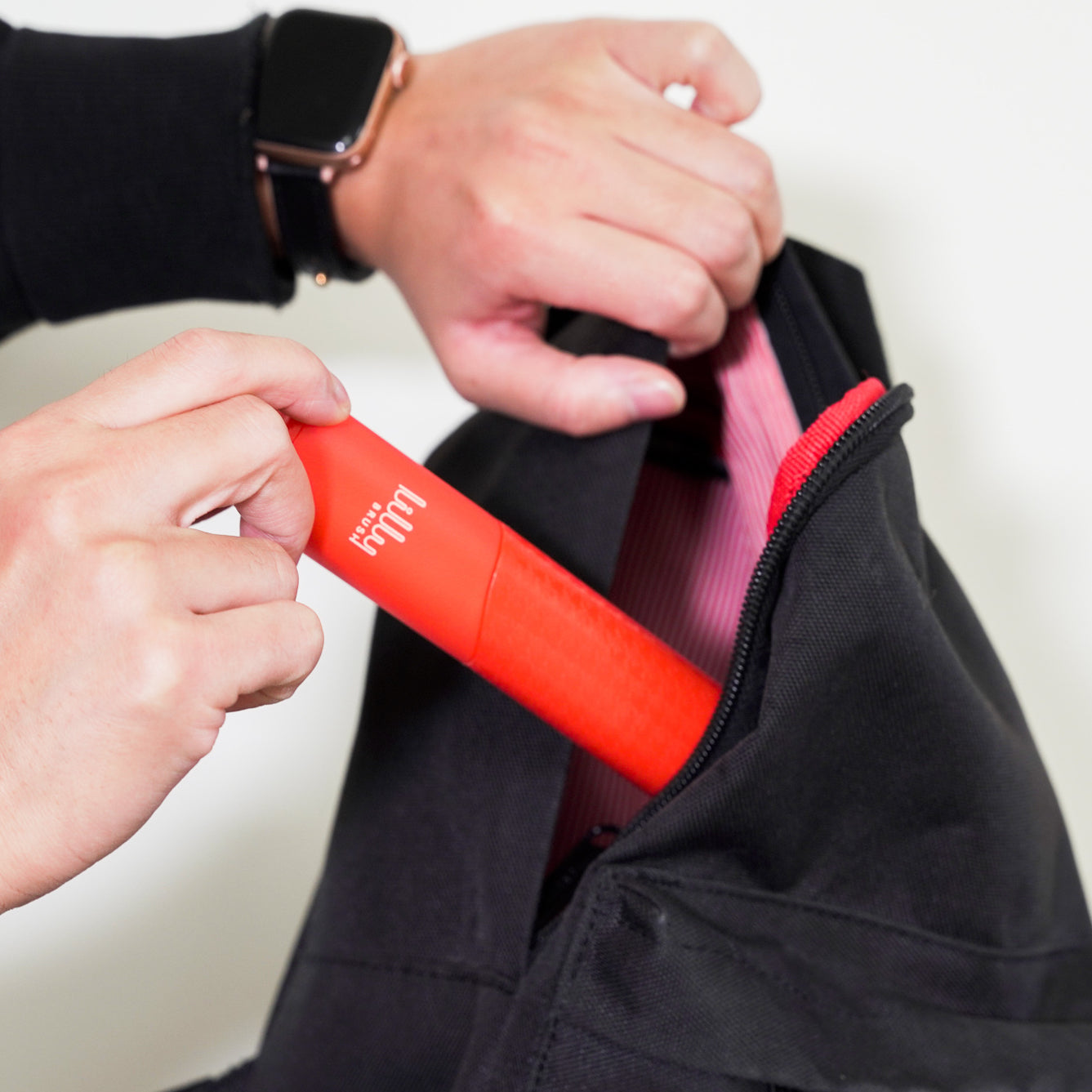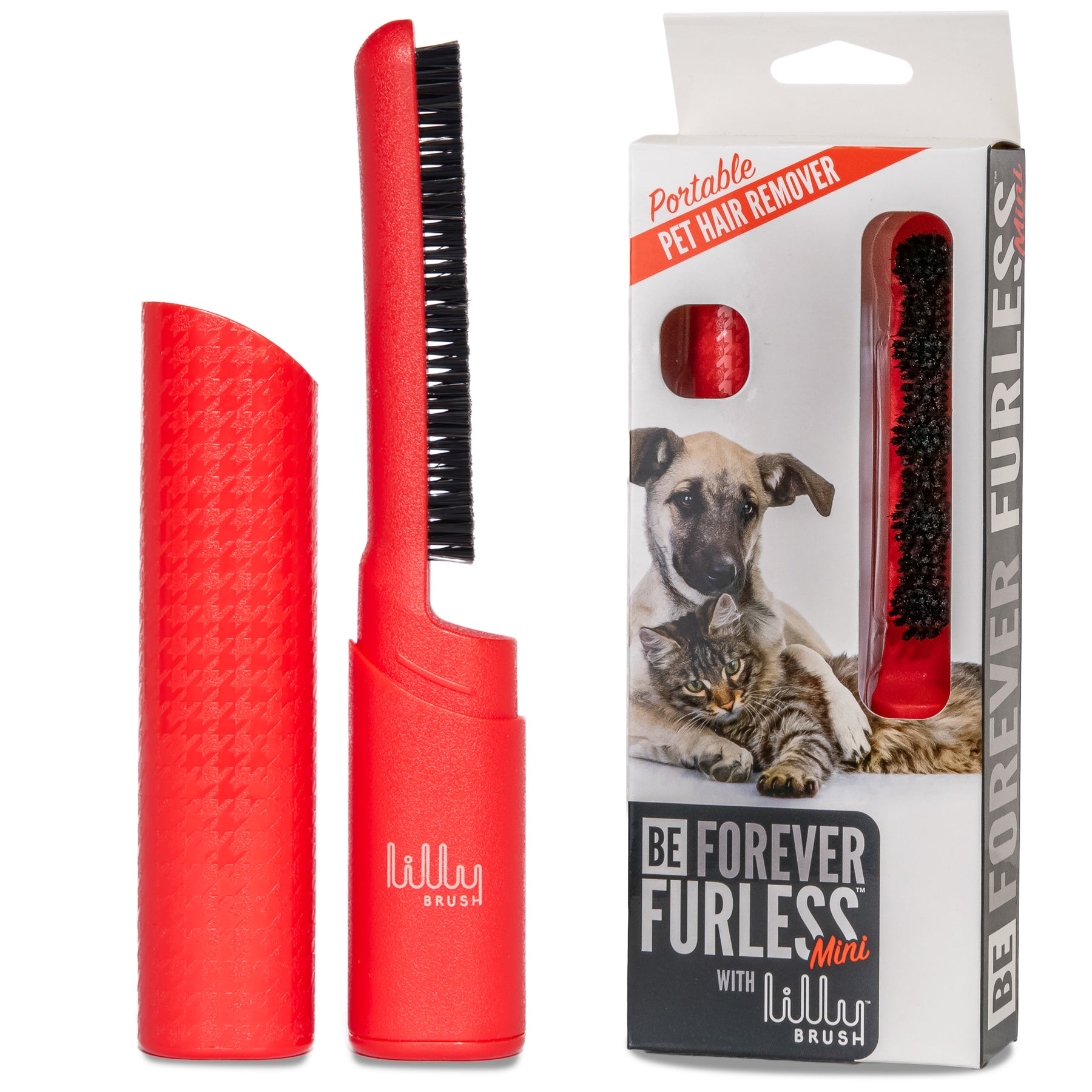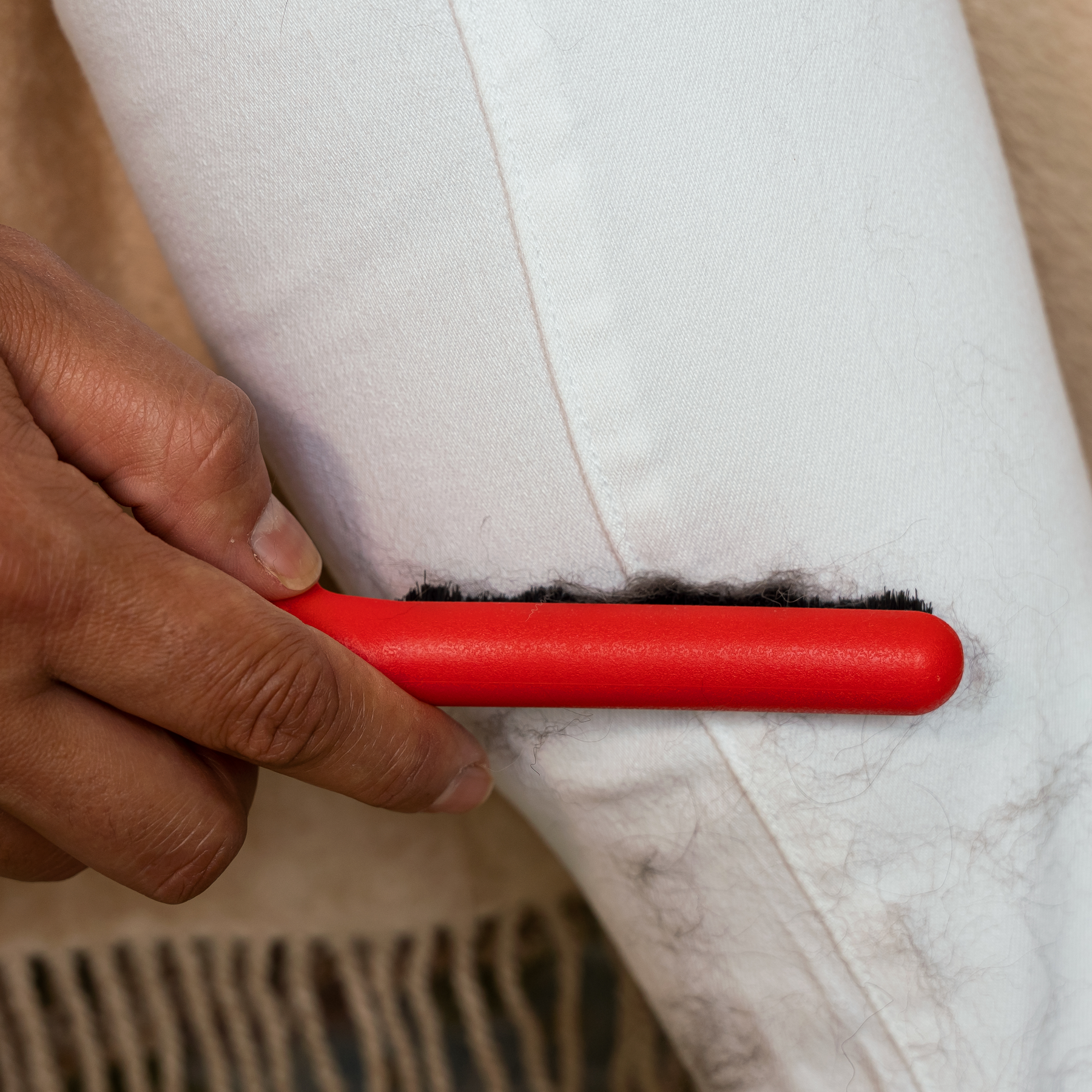 Be Forever Furless Mini
Remove soft undercoat hair and lint from clothing with this portable pet hair solution.
Double-coated pets leave a haze of soft, clingy undercoat hair everywhere, including your clothes. This little brush easily removes hair and lint from clothing. Safe for all fabrics. Portable for purse or car. 
Dimensions:
1 x 0.8 x 6.8 inches
Care instructions:
Rinse with light soap and water and rub thumb over bristle surface to clean. Tap to remove excess water, and allow to dry thoroughly before replacing cover.
FAQ
The removable cap makes for a portable brush without bringing fur and dander with you! Just toss it in your purse without fear of leaving a mess
Shipping & Returns
Yes, we ship all over the world. Shipping costs will apply, and will be added at checkout. We run discounts and promotions all year, so stay tuned for exclusive deals.
It depends on where you are. Orders processed here will take 5-7 business days to arrive. Overseas deliveries can take anywhere from 7-16 days. Delivery details will be provided in your confirmation email.
Lilly Brush products are a must have as a pet owner! They work great to remove fur from rugs, furniture, car mats/seats and clothes. I love that the products are a convenient size to keep in a purse or glove box for any last minute pet hair removal. Plus, you don't need to worry about refilling the products as they're reusable. We absolutely love our Lilly Brushes!