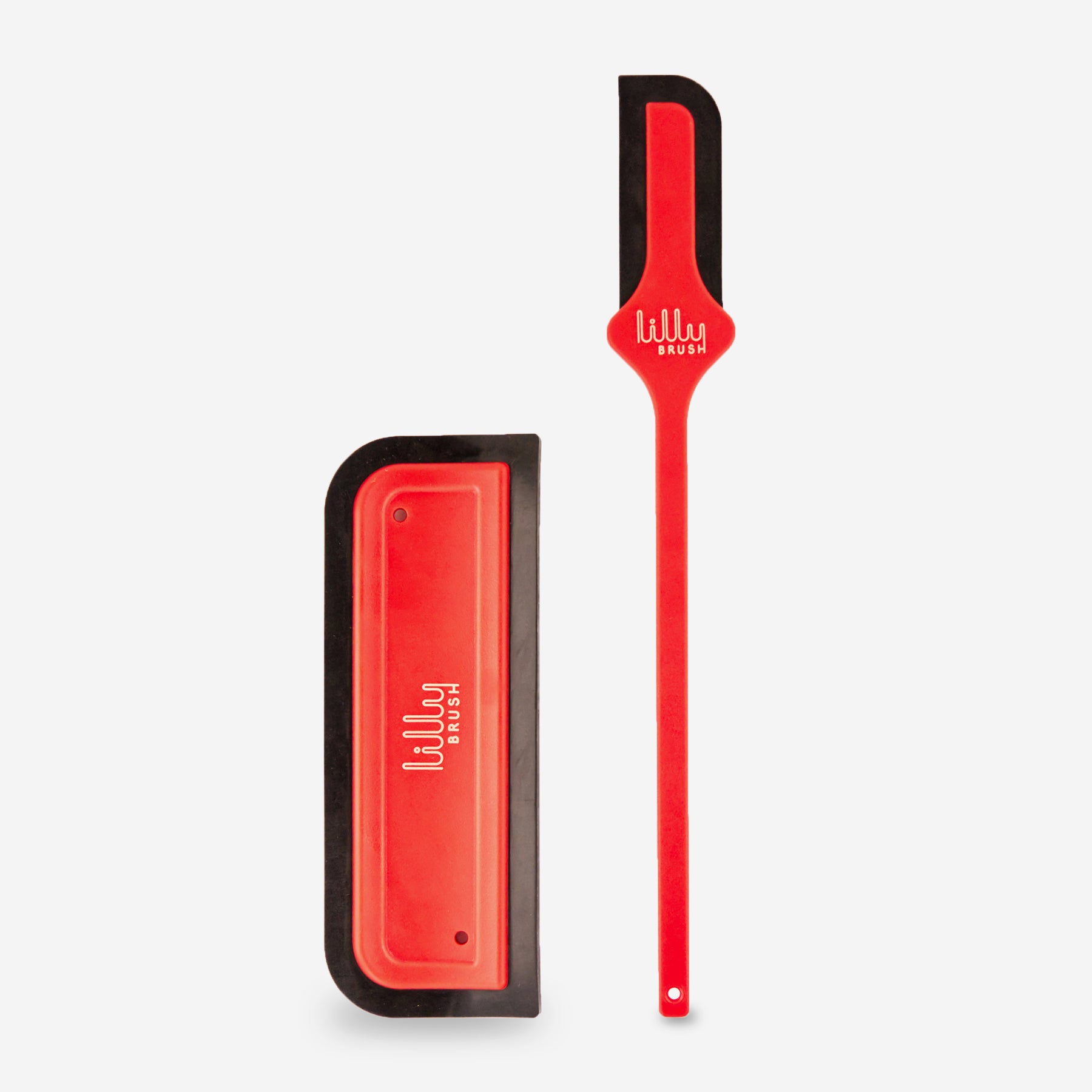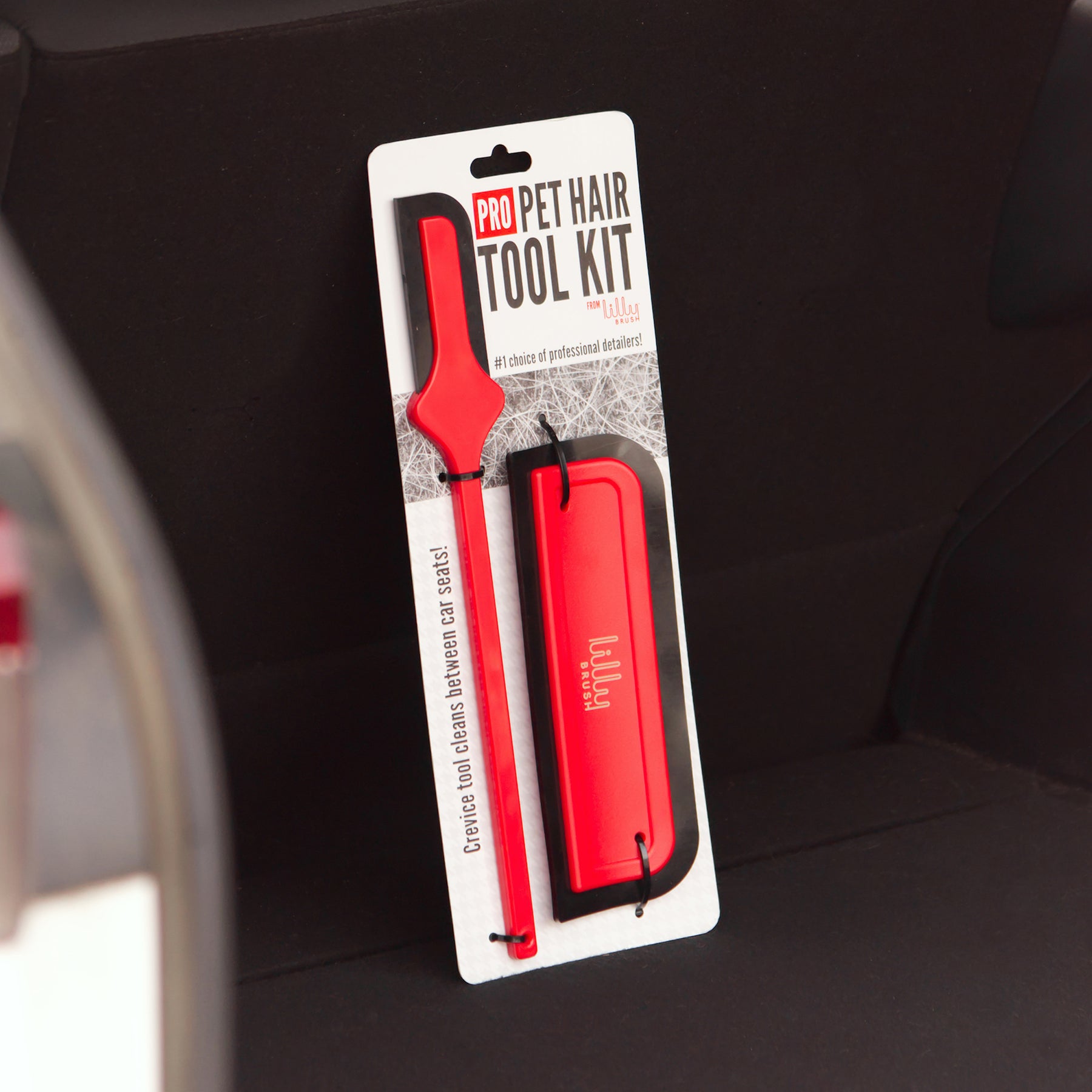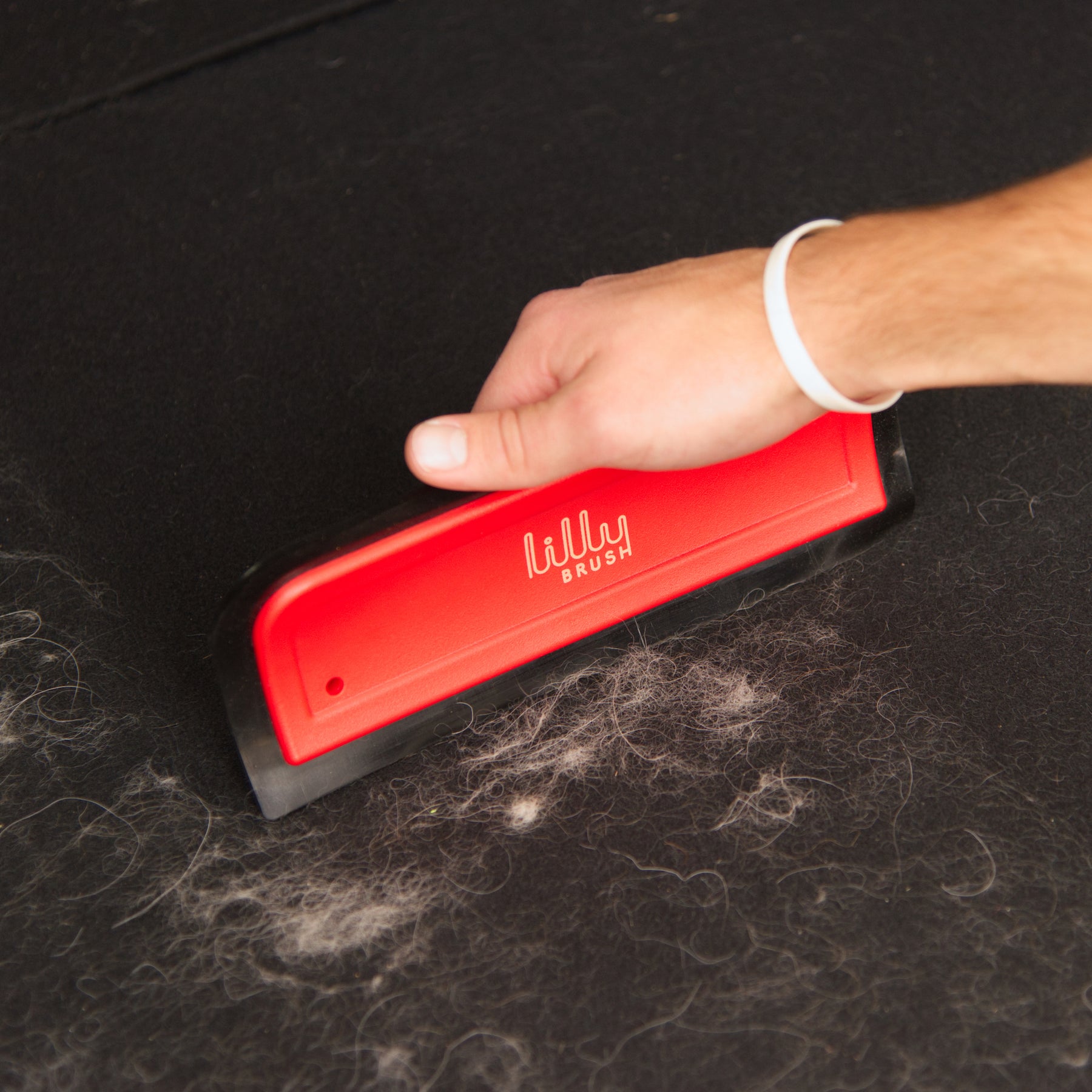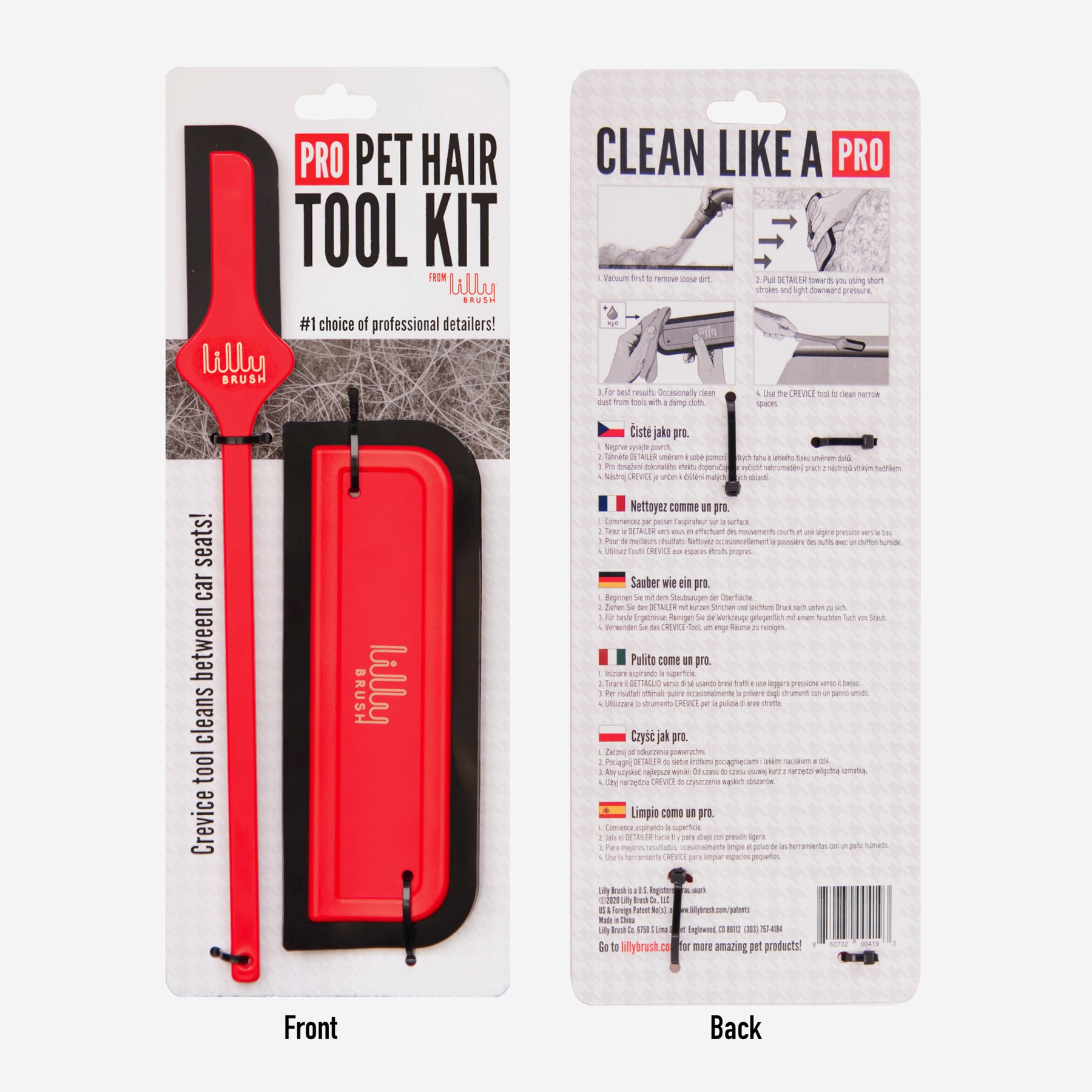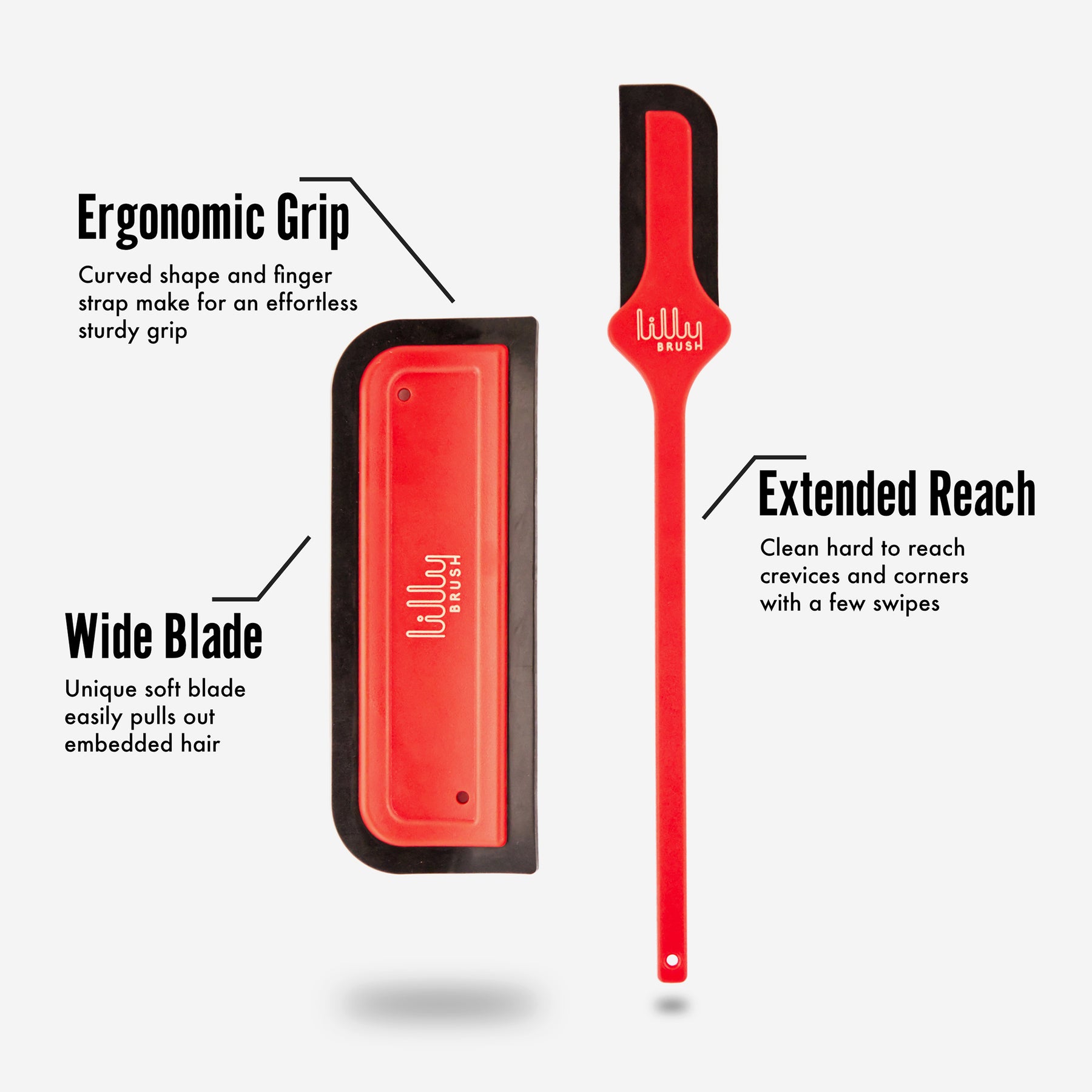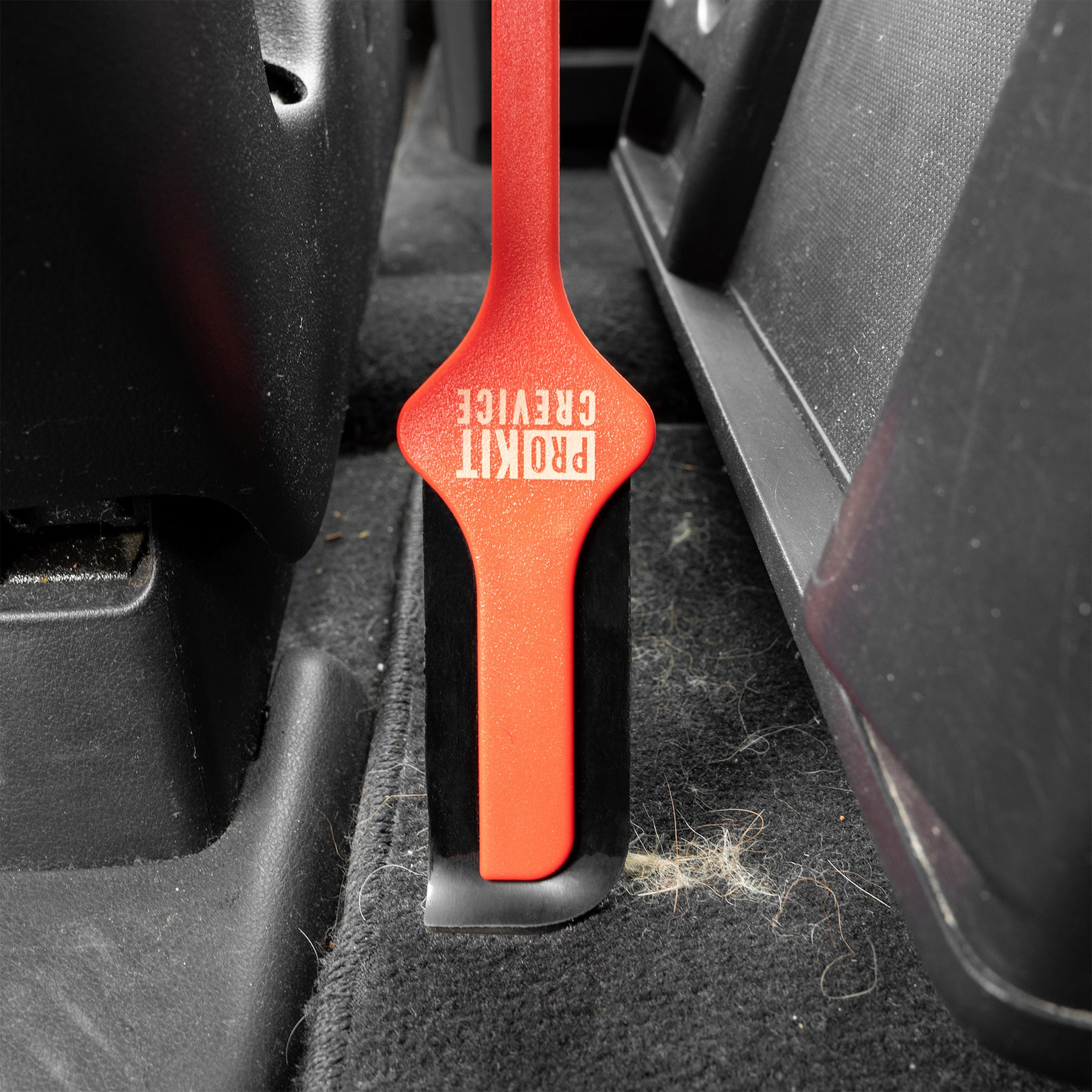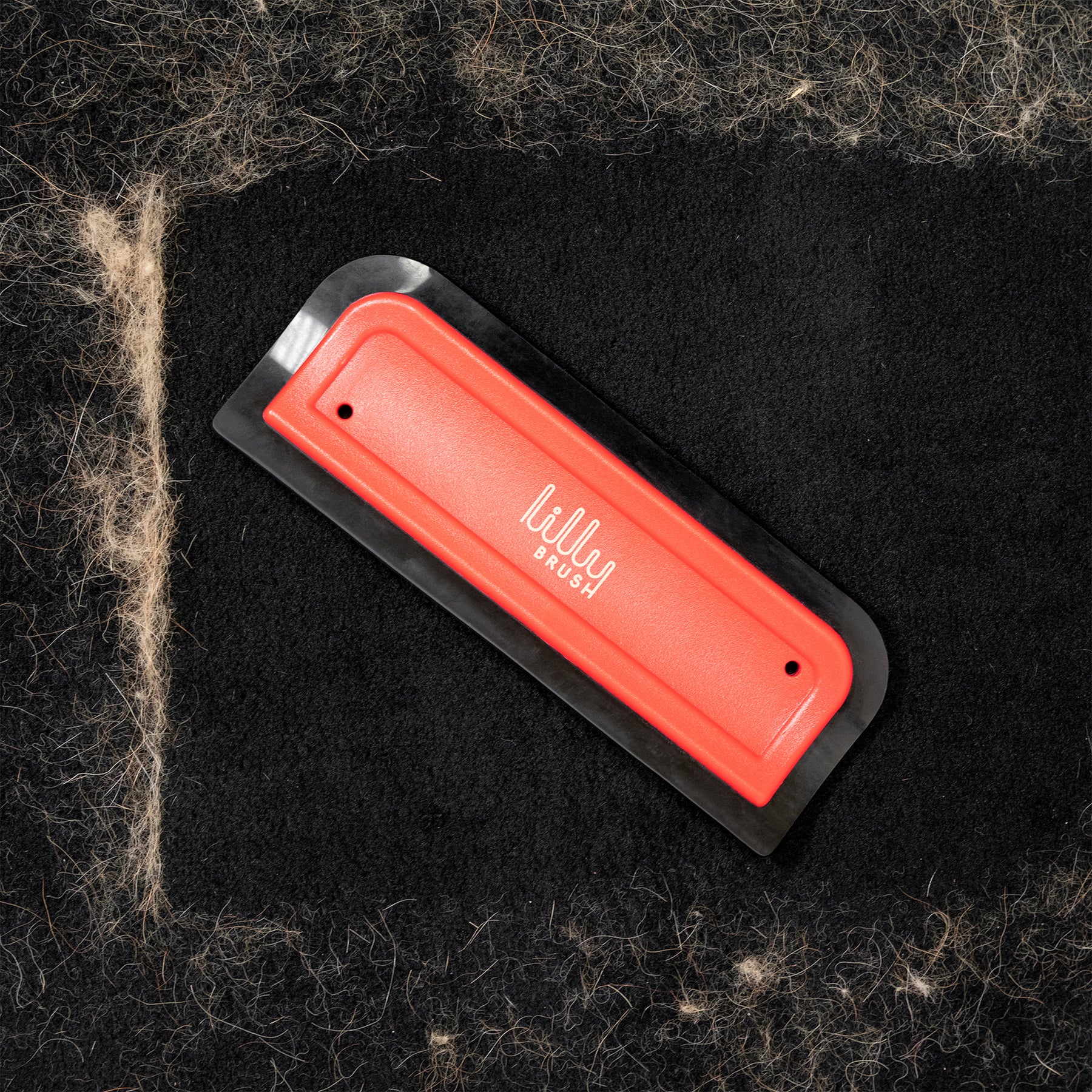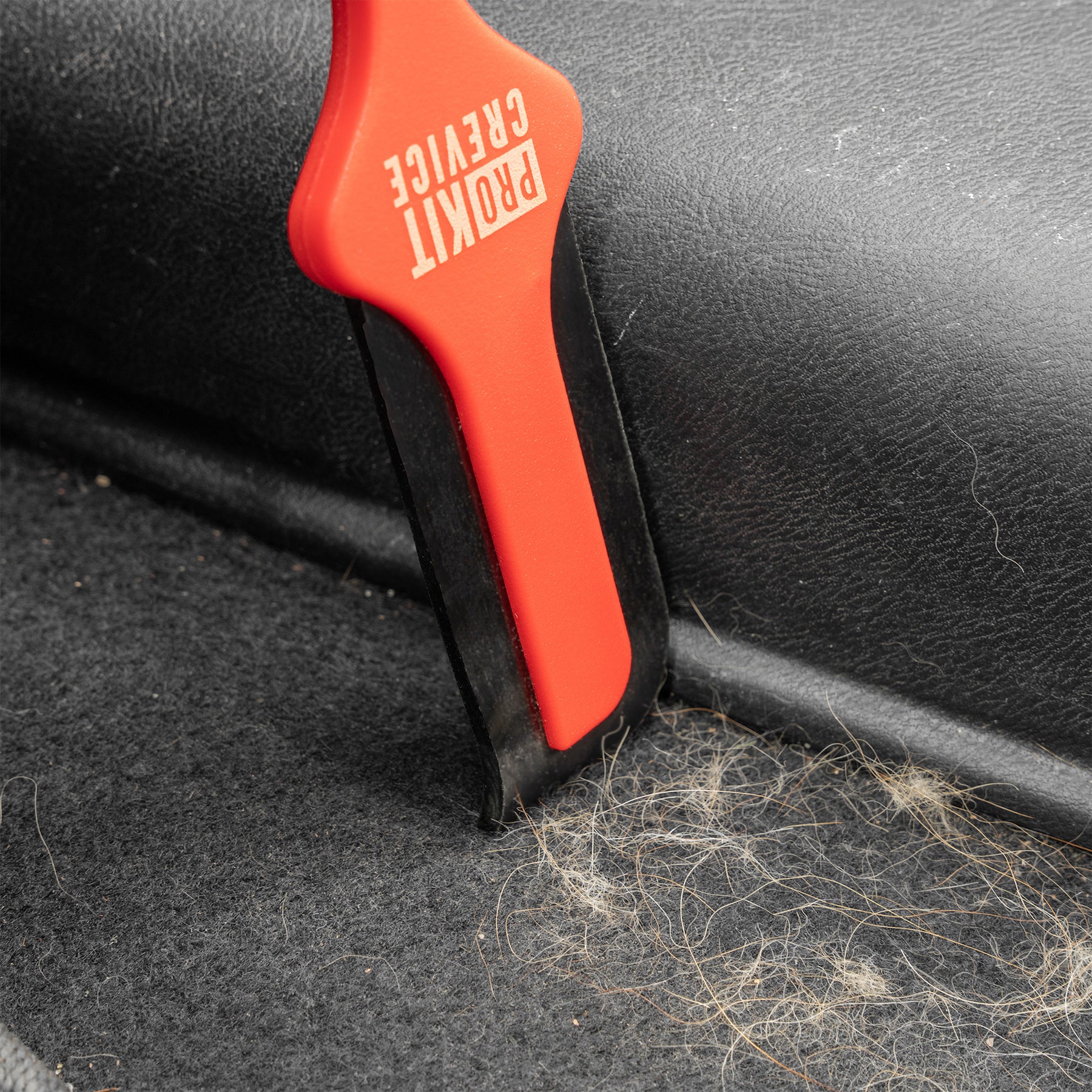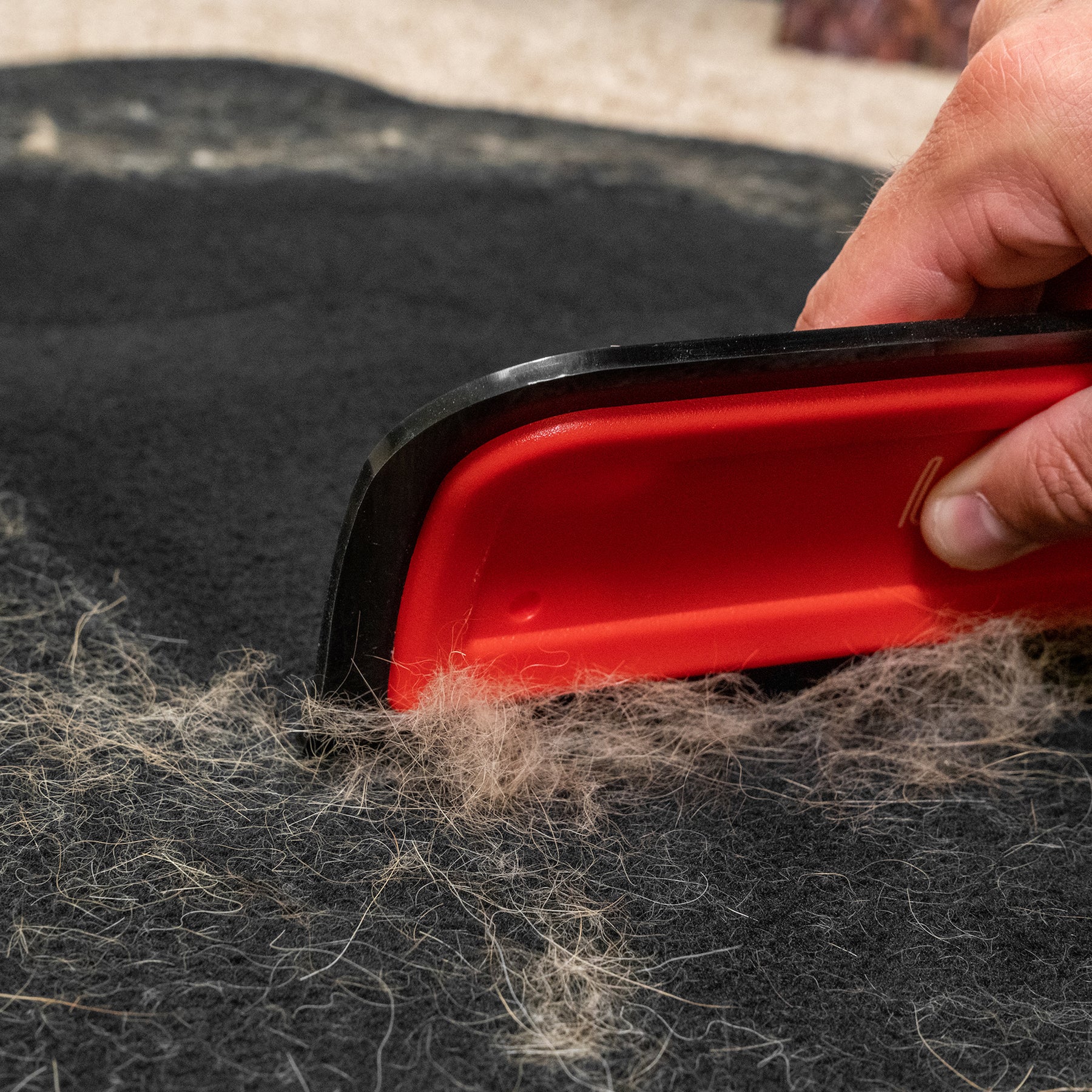 Pro Pet Hair Tool Kit
Lift and remove trapped pet hair from every surface in your car's interior.
Pets sure makes a hairy mess of our cars. This kit has everything you need to remove embedded pet hair from every inch of your car's interior. Safe for use on, and near, every surface in your car.
Dimensions:
Detailer: 9 x 3 x 1 inches  Crevice Tool: 14 x 1.5 x .25 inches
Care Instructions:
To maintain optimum cleaning power, occasionally rinse the blades clean with light soap and water during and after use.
FAQ
Yep! Try pulling the sheet tight to create tension and the hair will all sweep right up!
Shipping & Returns
Yes, we ship all over the world. Shipping costs will apply, and will be added at checkout. We run discounts and promotions all year, so stay tuned for exclusive deals.
It depends on where you are. Orders processed here will take 5-7 business days to arrive. Overseas deliveries can take anywhere from 7-16 days. Delivery details will be provided in your confirmation email.
As much as I like the Lilly brush mini I Love The Lilly Brush Pro Kit. I feel this is specifically designed for us Detailers. Not only does the Pro Kit allow me to achieve the best results on any pet hair job I receive, it also reduces the time in which I do so immensely. In my opinion every Detailer needs this tool. Thank you, Lilly Brush, for this amazing product.
Customer Reviews
11/15/2023
Kathy B.

United States
You need this if you have pets!
This is absolutely EXCELLENT for removing pet hair from fabric and the vehicle. It's easy, efficient, and it gets the job done quickly. I travel with my pets and the car fabric traps a lot of their fur. This gets it out! It's also fantastic on furniture.
09/30/2023
Brandon B.

United States
Best Pet Hair Removal Tool On The Market
Before I found the Lilly Brush mini and Prokit I would spend hours removing pet hair from my client's vehicle "as I'm a mobile Detailer". Once I began using this tool "not just a product this is an essential part of my business" it reduced the amount of time ten fold while increasing the efficiency in the over results. Anyone I mean anyone who travels with their beloved furry family members should have this tool close. Thank you Lilly brush for creating such a Great Tool For Us All. B
09/05/2023
Steve S.

United States
Great Tool
My over all expirience was awesome. I was a bit skeptical at first but most of the detailers I saw on YouTube, seemed to really like it. It definitely did not when tryin to remove those pesky imbedded pet hairs.
09/04/2023
Tara C.

United States
Just What I Needed
This brush kit was exactly what I needed to finally clean out my car. It did take considerable elbow grease at times to get the hair up out of my car's carpeting, but I had gone on multiple road trips with the doggo and hadn't touched it, so a lot of it was REALLY embedded. And the brush did indeed eventually get it all up! I'm so stoked to have found this kit.
08/02/2023
Michael G.

United States
Amazing
I have only used the big one on my couch, but it works amazingly! I will be working on my truck with both of them soon!